So you want to get a job on Carnival Cruise Lines, but are not sure how. Read this brief overview to learn how and where to apply for open positions with this popular cruise line.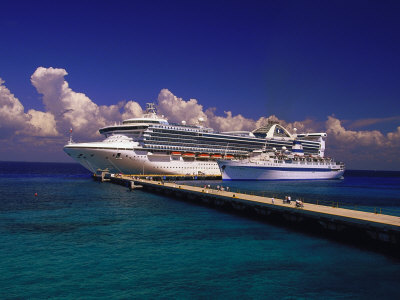 Employees experience a multi-cultural environment that is exciting and fun. You can experience different adventures everyday.
You may be able to join the team of employees that includes more than 39,000 employees from 100 different countries around the world.
Get a Job on Carnival Cruise Lines
A Variety of Rewarding Careers
---
---
You can search for, and apply for both 'Shoreside Employment' and 'Shipboard Employment' positions.
Search shoreside employment openings here.
Most of the opportunities are hospitality focused jobs that require you to live and work aboard the cruise ship.
One of the exciting factors is that you get to meet new people from around the world, while earning a good living.
If you love to have fun and work with the public, then this may be an opportunity for you.
Some of the employment positions on their cruise ships include the following areas:
Hotel operations
Food and Beverage jobs
Shore Excursions
Entertainment
Singers, dancers
Band production
Photographers
Camp Carnival
Guest Services
Info Systems
Marine and Technical
How to Apply for a Carnival Cruise Lines Job
Make sure that you only discuss employment opportunities with the company or their authorized recruitment partners.
Employees for this popular cruise line company get to travel to exotic destinations and get paid. If you like to travel, then this type of work may be just up your alley.
If you are looking for a career that keeps you going to far away destinations, is a lot of funs, is centered around making the customers happy, then their openings may be for you.
Keep trying and good luck!