What is fitness, and why should you care? Being fit relates to healthy shape and well being. Maintaining a physical activity routine or exercise regime to enhance your strength and energy is a good way to enhance your health.
Upward Plank Pose or Purvottanasana
Many Different Levels of Fitness
People can achieve and maintain different levels of fitness depending upon their goals.
Keeping fit can mean that you will feel like you have more energy and helps you to feel like being more active.
You do not have to maintain a high level of fitness like athletes do, but instead, it can mean a lifestyle and healthy way of life to exercise and eat healthy in order to manage your weight, diet, strength and energy levels.
---
---
When you improve your fitness levels, it can mean improved health for many people. Staying active helps many people to lower certain health risk factors and to feel better.
Get Moving, Walk, Play, Bike
What is Fitness?
Keeping fit can take many different forms of exercise, and the one that is best for you may not be what is best for the next person. A few of the general ways to fitness include walking, running, biking, weight training, pilates, aerobics and aerobic activity.
These types of routines can be moderate or vigorous, depending upon your age and health level. In addition to aerobic fitness, some people may benefit from flexibility training and weight training for muscle fitness.
If you are not sure what type of exercise routines for fitness may be best for your particular needs, it is best to consult with your healthcare provider to get a better understanding if there is anything that may inhibit you from fitness exercise and training.
It is easy to get started, as there are many great stores that carry and sell workout equipment.
Before starting any type of workout or fitness routine, it is important to discuss your goals with your healthcare professional. Sometimes, doing the wrong types of workouts can give negative results. Develop a plan.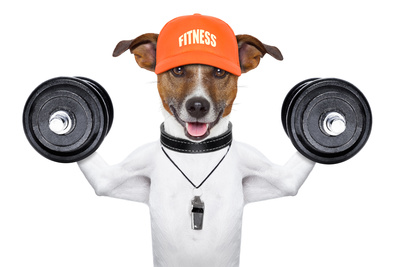 What Does it Mean to Be Physically Fit?
Per the US Department of HHS, the definition of physical fitness relates attributes and abilities to perform certain physical activities.
Also see:
• GNC coupons
• What is Detox?
• What does being physically fit mean?
Video: Fitness Challenge with Handstand Push-ups
Get fit for life.